60 years of Platzl Hotel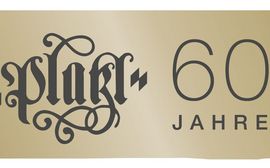 Time to celebrate because we are in the middle of our anniversary year! On July 9th 1956, a good 60 years ago, Franz and Maria Kreszenz Inselkammer opened the Platzl Hotel. This ensemble of buildings in the 'Platzlgassen' was already regarded as an institution at the start of the 20th century: Cabaret greats such as Karl Valentin appeared on the stages of the Platzl. Unfortunately, the war left its marks and so it was only after being taken over and renovated by the Inselkammer family that the Platzl once again shone with its old splendour.
To the next 60 years!
The success story of the Platzl Hotel has now been continued for 60 years and it is nowhere near ending yet. The refining and planning is constantly continuing, so that it is possible to offer you, dear guests, unique Platzl quality for the next 60 years as well. In the first step we came up with many exciting anniversary offers as a way to say thank you. We want to give you a present; after all, our success is due to all our great guests!
The Platzl Anniversary Offers
Until springtime, you can expect a different anniversary offer every month. Find out what these are on our website and of course on Facebook. Among other things, we will be offering 60 hotel rooms at the birthday price of 60 Euros per person and night until 6th September. In February, we will then be surprising every 60th guest in the Restaurant Pfistermühle with a special treat. Also there will be a great anniversary event in spring, we are already looking forward to!
#womünchensherzschlägt: Our anniversary campaign in September
Late summer in Munich is of course traditionally characterised by the Oktoberfest. What better way to honour the so-called fifth season than with a special Oktoberfest hashtag campaign for the 60th birthday of the Platzl Hotel? Win a table for 10 people at the Oktoberfest on the evening of October 3rd in the 'Armbrustschützenzelt'. Furthermore, every person will receive two beer vouchers and a food voucher worth 15 €, plus a "Brotzeitbrettl" (light meal board) for the entire table. What do you need to do for this?
Think of a creative way of presenting the number "60". Take a photo of it in front of the 'Armbrustschützenzelt'. Post this photo on our Instagram profile between September 17th and 28th with the hashtag #womünchensherzschlägt. Upload your picture now! The contributor with the most ingenious idea wins and will be announced on September 28th on Facebook and Instagram.